Welcome to Beautiful Venice – with Philip Thorby
October 23, 2021 @ 10:00 am

-

October 24, 2021 @ 5:00 pm

£36 – £46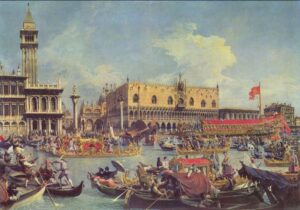 Phili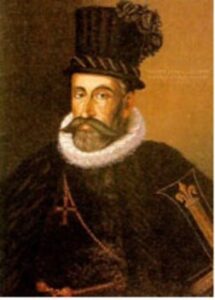 p will introduce us to a feast of music showing Venice at her most extravagant and sumptuous best in order to welcome royal and distinguished guests.  In 1574 King Henri III of France visited the Serenissima and Andrea Gabrieli wrote the 10 part "Ecco Vinegia Bella" for the occasion. The King attended services in San Marco and we will represent this with Andrea Gabrieli's sumptuous 16 part Gloria and Claudio Merulo's setting of the Te Deum verse "Salvum Fac Populum". Andrea also composed "Dal Gran Tuonante" for a distinguished lady visitor.
In this 2 day workshop we will also enjoy Giovanni Gabrieli's 12 part motet "Virtute Magna" in honour of St Mark and "Udite, Chiari" to celebrate the Sposalizio, the annual ceremony when the Doge marries Venice to the sea.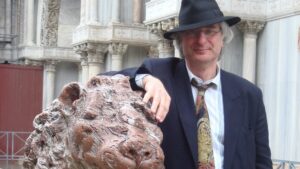 Philip Thorby is a specialist in music of the Italian Renaissance, particularly Venetian. Formerly a Professor at Trinity College, Philip has become one of the most popular of workshop tutors. His four Zoom lectures on the music of Venice earlier this year were stunning and widely acclaimed. They can be viewed on another page of this website.
This workshop is for all voices, cornets, sackbuts, curtals, recorders, viols, violins and continuo instruments. The pitch will be 440.
Booking now open – please scroll down for the booking form.
Welcome to Beautiful Venice – with Philip Thorby
Online booking
Use the form below to book places on this workshop. If you cannot see a form, try refreshing the page.
Please note that you will need to pay us separately by cheque or bank transfer – details below.