What About Weelkes?! – workshop with Will Dawes and Katie Bank on 4th November 2023
November 4 @ 10:30 am

-

5:00 pm

£20 – £25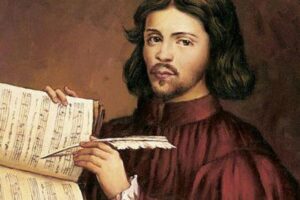 2023 has seen a huge outpouring of love for one of Britain's finest ever composers – William Byrd. However, 1623 also saw the death of another really very fine, and almost certainly more fun, or at least more emotionally obvious composer, Thomas Weelkes. Stories abound as to his behaviour, and his music has some quite extraordinary texts and backgrounds. So with that in mind, we ask you – what about Weelkes? The session will including singing (led by Will Dawes) and historical background and context (led by Dr Katie Bank).
The music will include' When David Heard', 'O Care Thou Wilt Despatch', 'Hosanna to the Son of David', 'Death Hath Deprived Me', 'O Lord Arise', 'Thule the Period', and 'As Vesta Was'.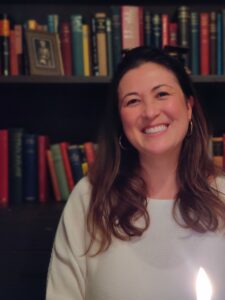 Katie Bank is Leverhulme Early Career Fellow in the Department of History at the University of Birmingham. She has written a book on English recreational music called Knowledge Building in Early Modern English Music (Routledge, 2021) as well as academic articles in journals such as Early Music and Renaissance Studies. She is webmaster and creator of ByrdCentral.com, a collaborative educational initiative between academics, teachers, and musicians celebrating the quatercentenary of Byrd's death, but she mostly writes about Weelkes. Katie is an avid choral singer and collaborates regularly with ensembles around the United Kingdom.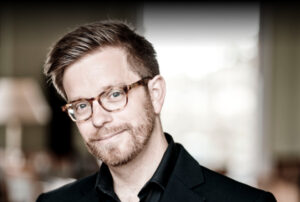 Will Dawes is a Choral Director and Baritone. He is Director of Chapel Music at Somerville College, Oxford, where he directs the only auditioned non-liturgical college choir in the University. He has directed the BBC Singers and the Eric Whitacre Singers as well as workshop days for Stile Antico and almost all the Early Music Forums in the UK. He was the founding Director of Music of Frideswide Voices, Oxford's first group of 7-13 year-old girl choristers in over 500 years. For 16 years, he was a member of the triple-GRAMMY-nominated early-music ensemble Stile Antico and has also sung with some of the foremost choral ensembles in the UK including The Sixteen, The Cardinall's Musick, Ora, Magnificat, Gabrieli Consort, Polyphony, and London Voices. He has twice curated a performance of the complete Latin works of William Byrd in 24 hours, both taking place in the church of St Mary Magdalen, Oxford, where he is Director of Music.
Venue   Dorridge Village Hall http://www.dorridgevillagehall.org/ is at the end of a driveway (with a height barrier) off the B4101 between Dorridge and Hockley Heath and is easy to reach from the M42. The satnav is not pinpoint accurate so when you get near look for the following:
From Hockley Heath, the driveway to the Hall is the first right after the Railway pub, before the "Welcome to Dorridge" signs and the start of the built-up area.
From Dorridge centre, the driveway to the Hall is the first left after Dorridge Park. If you get to the Railway pub you have gone too far.
Dorridge train station is approximately 10 minutes' walk away. Directions can be provided on request.
Booking is now open – please scroll down for the Booking Form. Book by Saturday 28th October
What About Weelkes?! – workshop with Will Dawes and Katie Bank on 4th November 2023
Online booking
Use the form below to book places on this workshop. If you cannot see a form, try refreshing the page.
Please note that we can not take payment directly through this website, so you will need to pay us separately by cheque or bank transfer or Paypal – details in the form below.