Jean Maillard – International Man of Mystery with Tutor Rory McCleery
January 23 @ 7:00 pm

-

9:00 pm

£5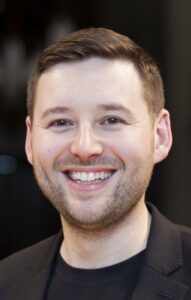 In view of the recent alarming rise in Covid cases we felt it sensible to cancel our  live workshop with Rory McCleery at the beginning of January and have this Zoom session instead, which Rory is happy to do.
Despite his being identified as 'one of the most important French composers of the sixteenth century' by the renowned Musicologist François Lesure nearly half a century ago, Jean Maillard is a figure who remains shrouded in mystery and whose works have rarely been performed in modern times. This contrasts sharply with his reception during his own lifetime: his works were widely disseminated and survive in manuscripts and prints originating in Germany, France, Poland, the Czech Republic, Italy, Switzerland, Belgium and the UK. Telling also is the number of composers who modelled their own compositions on works by Maillard: this list includes fellow Frenchman Goudimel and also such luminaries as Orlando Lassus, Jacob Handl and Giovanni Pierluigi da Palestrina. It is possible that Maillard harboured Protestant sympathies which may have resulted in his exclusion from the circles of the Catholic royal court in Paris, and even, like his fellow composer Claude Goudimel, his death in the 1572 St Bartholomew's Day massacres.

The session will last around 2 hours in all –  45 minutes then a 15 minute tea break with another 45 minutes and time for questions.

We shall be singing:
Pierre Cadeac    Je suis desheritee
Jean Maillard    Agnus Dei
Jean Maillard     Fratres mei elongaverunt
Jean Maillard     Omnes gentes attendite
Jean Maillard     Ascendo ad Patrem meum
Jean Maillard     In me transierunt
Jean Maillard     Gaudent in caelis

Please book below. As usual all donations will go directly to Rory so please donate what you can.
Jean Maillard – International Man of Mystery with Tutor Rory McCleery
Online booking
Use the form below to book places on this workshop. If you cannot see a form, try refreshing the page.
Please note that you will need to pay us separately by cheque or bank transfer – details below.