Let Us Seek with the Shepherds: The Musical Legacy of Quaeramus cum Pastoribus by Jean Mouton CANCELLED
January 8 @ 10:00 am

-

5:00 pm

£21 – £26
This workshop for singers with Rory McCleery is about the fascinating history and rich music lineage of Jean Mouton.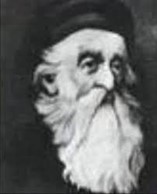 Composed at the very beginning of the sixteenth century, Mouton's work would remain in the repertoire of the Cappella Sistina for over a hundred years, as well as travelling in print and manuscript as far afield as Aberdeen and Guatemala and inspiring parody compositions (both masses and motets) by several later generations of composers, including Cristobal de Morales, Pedro de Cristo, Adrian Willaert, Thomas Crequillon and Annibale Stabile. We will be singing some of these works, as well as Mouton's original – which Rory says is 'one of his all-time favourite pieces!'
Venue: We will be using either Emmanuel Church or the Church Hall, Loughborough (SATNAV LE11 3NW).
For all singers, fees for MEMF and other EMF members is £21, non-members £26.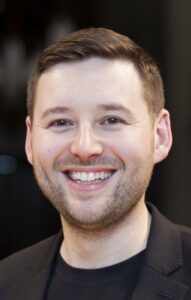 Rory McCleery began his musical career as a chorister. He gained a double first in music at Oxford University as both Organ and Domus Academic scholar of St Peter's College, subsequently completing an MSt in Musicology with Distinction.   Rory is the founder and director of The Marian Consort, with whom he performs across the UK, Europe and North America. Under his direction, the Marian Consort has become renowned internationally for its compelling interpretations of a wide range of repertoire, particularly the music of the Renaissance and early Baroque, and in 2017 was nominated for a Gramophone Award.  As a countertenor, Rory greatly enjoys performing as a soloist and consort singer with other ensembles including The Dunedin Consort, Contrapunctus, The Monteverdi Choir, The Sixteen, The Gabrieli Consort, Le Concert d'Astre?e, The Academy of Ancient Music, The Orchestra of the Age of Enlightenment and The Cardinall's Musick. He also enjoys a solo career in venues across the UK and Europe.  Rory is much in demand as a guest conductor, workshop leader.
Booking is now open – please scroll down to the booking form.
Let Us Seek with the Shepherds: The Musical Legacy of Quaeramus cum Pastoribus by Jean Mouton CANCELLED
Online booking
Use the form below to book places on this workshop. If you cannot see a form, try refreshing the page.
Please note that you will need to pay us separately by cheque or bank transfer – details below.