Not Mortals but Angels – Convent polyphony from the 13th-16th centuries – with Tutor Prof Laurie Stras
July 16 @ 10:00 am

-

5:00 pm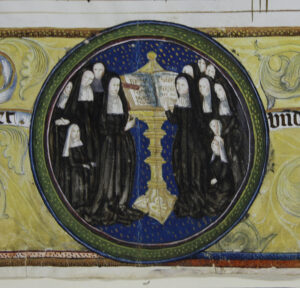 MUSIC
This one-day workshop will look at music from the convents of Europe, drawn from medieval and renaissance manuscripts and prints. We will cover a range of styles and practices, from simple harmonisations to complex imitative polyphony, in songs, antiphons, mass movements, and motets. Depending on voices available, sources will include manuscripts from the Bologna library, the Brenzoni-Maffei manuscript from Verona, the Biffoli-Sostegni manuscript from San Matteo in Arcetri (convent home of Galileo's daughter), and motets attributed to Suor Leonora d'Este – including repertoire that has fed into Musica Secreta's newest project, Mother Sister Daughter.  All female voices, from high soprano to low tenor, are very welcome, along with soft instruments  (including viol, theorbo and recorder players of any gender). A keyboard player would be a welcome addition, too!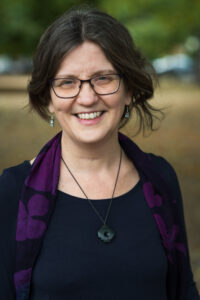 TUTOR
Laurie Stras is Emeritus Professor of Music at the University of Southampton and the director of Musica Secreta (co-directed with Deborah Roberts from 2002-2021). Stras and Musica Secreta have been at the forefront of research and performance of music written for and by women in the Renaissance. They have made numerous acclaimed recordings, the latest of which, Mother, Sister, Daughter, is released in June 2022. Her book, Women and Music in Sixteenth-Century Ferrara (CUP, 2018), won the prestigious Otto Kinkeldey Award from the American Musicological Society in 2019.
Booking will open in a few days.
Not Mortals but Angels – Convent polyphony from the 13th-16th centuries – with Tutor Prof Laurie Stras
Online booking
Use the form below to book places on this workshop. If you cannot see a form, try refreshing the page.
Please note that you will need to pay us separately by cheque or bank transfer – details below.